Shogun Supporter
Posts: 2350
Joined: Fri Aug 15, 2014
Location: IN
Get refunds on things you already purchased when the price changes

https://earny.app.link/Gm3jMgbK7P
---
Gold Supporter
Posts: 8974
Joined: Sat Nov 01, 2014
Location: South Mississippi
There are more ways than one to skin a cat.
---
Gold Jester
Posts: 2769
Joined: Mon Jul 25, 2016
Location: PA
There is nothing wrong for tax cuts for business as long as all businesses get the same deal. The problem is, all the regulation sponsored by big companies designed to protect them from competition by making it too difficult for smaller competitors to navigate the red tape.

When income disparity becomes too great, bad things happen. Stack em high and stack em deep.
*** LOOKING FOR YPS #17 & 18s. Please contact me if you have any for sale.***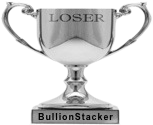 ---
Gold Supporter
Posts: 922
Joined: Thu Jul 13, 2017



---
---
Who is online
Users browsing this forum: No registered users and 0 guests