Site Admin
Posts: 15508
Joined: Sat Jul 18, 2009
Featuring YPS

3

D

&

4

D

Poured Silver Bars
Yeager's Poured Silver
---
Site Admin
Posts: 15508
Joined: Sat Jul 18, 2009
The next barnyard animal has been chosen and will be announced soon.

Some of the earlier animals have changed hands and I need to figure out the serial list.
If you
currently have

any

of the previous barnyard animals
, and you are interested in this one, then please send me a PM and include your serial numbers. This is for
current collectors
only.
Any extras will be made available once the list is updated.
---
Gold Supporter
Posts: 2259
Joined: Mon May 27, 2013
Location: West Virginia
I have a set I will have to get you the number
Help support bullionstacker by becoming a supporting member!!!
pm me for details or click on the support Bullionstacker button to the left
WVU Fan, just ask and I will tell you!!!!!
---
Platinum Supporter
Posts: 1162
Joined: Wed May 20, 2015
Location: Pacific Northwest
Ditto, picked up a set, but will have to dig around to figure out what number they are.

Always buying 2016 Rodebaugh Rolos
---
Site Admin
Posts: 15508
Joined: Sat Jul 18, 2009
The COAs are prototypes as well. The final version will be similar.


---
Gold Jester
Posts: 2364
Joined: Mon Jul 25, 2016
Location: PA
Ted Striker: Surely you can't be serious.
Rumack: I am serious... and don't call me Shirley.
*** LOOKING FOR YPS #17 & 18s. Please contact me if you have any for sale.***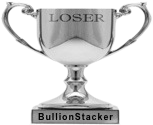 ---
Group Buy Moderator
Posts: 5272
Joined: Sun Jul 12, 2009
Location: East TN.



Looks good.


Vision without execution is hallucination
---
Turtle Supporter
Posts: 384
Joined: Wed May 24, 2017
Location: Ocean State
Awesome sheep!

Rodebaugh 100g bars 2012,2013,2014,2015

Rare and interesting silver trades available, inquire please
---
BS Supporter
Posts: 2114
Joined: Sun Jul 20, 2014
Location: PNW
I think I know what's next...


"Back in '82 I used to be able to throw a pigskin a quarter mile" --Uncle Rico
---
Totem Pole Supporter
Posts: 391
Joined: Sun Oct 12, 2014
Location: San Diego
Looks good!!! I'm in for my #21. Just the one set now for me. I sold the set/rights for #43 to Silverstatic awhile back.
Wanted: Older YPS 1 oz Hex Yin/Yang & any YPS #21s.
Please PM me to $ell or trade. Thanks




---
---
Return to "Friends of BullionStacker"
Who is online
Users browsing this forum: No registered users and 1 guest