---
Posts: 550
Joined: Mon Aug 08, 2011
Location: Live Free or Die
NJ originally. NH now

I liked them before it was cool...

President
Donald J Trump

---
Zombie Apocalypse Supporter
Posts: 906
Joined: Fri Feb 10, 2017
Location: California
How about a poll: Where you want to be? Can't change the past. But I have goals!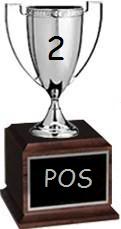 ---
Site Tech
Posts: 2963
Joined: Fri Jan 06, 2012
There's a ton of new members since this poll was last bumped. Let's see where we stand!
---
---
Who is online
Users browsing this forum: No registered users and 1 guest