Gold Supporter
Posts: 603
Joined: Sun Dec 20, 2015
Location: Pennsylvania
Happy First Day Of Fall Everyone!

Oh wait, that means having to constantly clean up the leaves in the yard....

Attachments

20161018_170226.jpeg (989.43 KiB) Viewed 176 times
"I, Franklin D Roosevelt…do declare that said national emergency still continues to exist and…do hereby prohibit the hoarding of gold…"

EXECUTIVE ORDER 6102, issued by US president Franklin Delano Roosevelt on April 5th 1933, banned private gold ownership .
---
Spiritual Supporter
Posts: 5856
Joined: Sat Jul 11, 2009
Location: Manassas,VA
Contact:
My favorite season of the year.

I hope to put in more cycling miles than I did in the summer.
http://www.the-highway.com/ultimate_questions.html
http://www.gotquestions.org/way-of-salvation.html

Phil. 2:10 so that at the name of Jesus EVERY KNEE WILL BOW, of those who are in heaven and on earth and under the earth,
---
Gold Jester
Posts: 3422
Joined: Sat Mar 20, 2010
Location: THE MOON!!!
"Autumn is an interesting season, even in the metaphor of life, is a time of decline, of loss, but also intense and haunting beauty.
Some places, like some people, never are, or have been, as beautiful in their fall."
― Luigina Sgarro
Don't think of me as a cynic; I am an optimist with experience!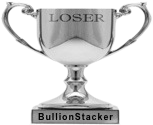 "To think things out properly and fairly, a fellow's got to be calm and old and toothless: When you're an old gaffer with no teeth, it's easy to say: 'Damn it, boys, you mustn't bite!' But, when you've got all thirty-two teeth..."
Nikos Kazantzakis..
ZORBA THE GREEK
---
Gold Supporter
Posts: 801
Joined: Thu Jul 13, 2017
Happy Fall y'all!!



---
---