Gold Supporter
Posts: 553
Joined: Sun Dec 20, 2015
Location: Pennsylvania
Happy Independence Day Everyone.


"I, Franklin D Roosevelt…do declare that said national emergency still continues to exist and…do hereby prohibit the hoarding of gold…"

EXECUTIVE ORDER 6102, issued by US president Franklin Delano Roosevelt on April 5th 1933, banned private gold ownership .
---
Turtle Supporter
Posts: 360
Joined: Wed May 24, 2017
Location: Ocean State
Happy 4th!!


Rodebaugh 100g bars 2012,2013,2014,2015

Rare and interesting silver trades available, inquire please
---
Posts: 8488
Joined: Mon Jul 13, 2009
Happy Birthday America!


---
Supporter
Posts: 1976
Joined: Wed Dec 19, 2012
Location: 'Cuse
Enjoy the day and reflect on that which was and is America.
"If you tell a lie big enough and keep repeating it, people will eventually come to believe it. The lie can be maintained only for such time as the State can shield the people from the political, economic and/or military consequences of the lie. It thus becomes vitally important for the State to use all of its powers to repress dissent, . . ." Credited to Goebbles.
---
Site Admin
Posts: 9024
Joined: Sat Jul 11, 2009
---
Platinum Supporter
Posts: 2962
Joined: Sun Jun 30, 2013
Location: Eastern North Carolina
Happy 4Th Everyone
EBay rcook21973
Local: Redwheel_ Numismatics
---
Posts: 1151
Joined: Thu Nov 03, 2011
Location: Portland Oregon
---
Gold Jester
Posts: 3390
Joined: Sat Mar 20, 2010
Location: THE MOON!!!
What a great place To Live!!!!!




"We hold these truths to be self-evident, that all men are created equal, that they are endowed by their Creator with certain unalienable Rights, that among these are Life, Liberty and the pursuit of Happiness. — That to secure these rights, Governments are instituted among Men, deriving their just powers from the consent of the governed, — That whenever any Form of Government becomes destructive of these ends, it is the Right of the People to alter or to abolish it, and to institute new Government, laying its foundation on such principles and organizing its powers in such form, as to them shall seem most likely to effect their Safety and Happiness"
http://www.ushistory.org/declaration/do ... index.html
Don't think of me as a cynic; I am an optimist with experience!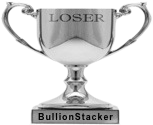 "To think things out properly and fairly, a fellow's got to be calm and old and toothless: When you're an old gaffer with no teeth, it's easy to say: 'Damn it, boys, you mustn't bite!' But, when you've got all thirty-two teeth..."
Nikos Kazantzakis..
ZORBA THE GREEK
---
Site Admin
Posts: 15446
Joined: Sat Jul 18, 2009
A happy and safe 4th to everyone across this great country and around the world!

---
Turtle Supporter
Posts: 3057
Joined: Thu Aug 02, 2012
Location: NYC
Happy 4th of July to everyone!!! Enjoy, Be safe, Have Fun!!!

WTB:6 oz YPS Golf Ball. Pls.PM me.
---
Gold Supporter
Posts: 5281
Joined: Sat Nov 01, 2014
Location: South Mississippi
There are more ways than one to skin a cat.
---
Spiritual Supporter
Posts: 5745
Joined: Sat Jul 11, 2009
Location: Manassas,VA
Contact:
tdtwedt wrote:
Wow, that's a good comic strip.
Been out all day. HAPPY (belated) INDEPENDENCE DAY TO EVERYONE !!!!!!!!!
http://www.the-highway.com/ultimate_questions.html
http://www.gotquestions.org/way-of-salvation.html

Phil. 2:10 so that at the name of Jesus EVERY KNEE WILL BOW, of those who are in heaven and on earth and under the earth,
---
---
Who is online
Users browsing this forum: No registered users and 3 guests