Site Admin
Posts: 9102
Joined: Sat Jul 11, 2009
Hope it was a good one!



---
Posts: 879
Joined: Wed Aug 05, 2015
Location: Roanoke Valley Area - VA
Many Happy Returns of the Day!



If U.S. Dollars were miles, the U.S. national debt could be expressed in light years -- over 3 now, and counting...
---
Gold Jester
Posts: 2470
Joined: Mon Jul 25, 2016
Location: PA
Happy Birthday!
*** LOOKING FOR YPS #17 & 18s. Please contact me if you have any for sale.***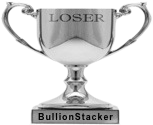 ---
Supporter
Posts: 2178
Joined: Wed Dec 19, 2012
Location: 'Cuse
HBD Joe!
"Rationality belongs to the cool observer, but because of the stupidity of the average man, he follows not reason, but faith, and the naive faith requires necessary illusion and emotionally potent oversimplifications which are provided by the myth-maker to keep ordinary person on course."

― Reinhold Niebuhr, Moral Man and Immoral Society: Study in Ethics and Politics
---
Gold Jester
Posts: 3422
Joined: Sat Mar 20, 2010
Location: THE MOON!!!
Happy Birthday Joefro....

Don't think of me as a cynic; I am an optimist with experience!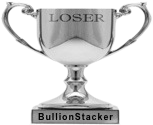 "To think things out properly and fairly, a fellow's got to be calm and old and toothless: When you're an old gaffer with no teeth, it's easy to say: 'Damn it, boys, you mustn't bite!' But, when you've got all thirty-two teeth..."
Nikos Kazantzakis..
ZORBA THE GREEK
---
Site Tech
Posts: 3304
Joined: Fri Jan 06, 2012
Thanks for the birthday wishes everyone! It was a good day.
---
Posts: 58
Joined: Sat Oct 08, 2016
Location: Uncensored Reality
My dad told me it was your birthday the other day. Thought I'd finally get back on here and start by wishing you a belated happy birthday. Hope you got lots of silver and gold.
-_-

I'm hoping I'm wrong, but it will be so satisfying to say I was right.

...And the greatest minds in the world cried at the surrounding stupidity.
---
Gold Supporter
Posts: 602
Joined: Sun Dec 20, 2015
Location: Pennsylvania
Happy belated birthday Joefro!!
"I, Franklin D Roosevelt…do declare that said national emergency still continues to exist and…do hereby prohibit the hoarding of gold…"

EXECUTIVE ORDER 6102, issued by US president Franklin Delano Roosevelt on April 5th 1933, banned private gold ownership .
---
---