Site Admin
Posts: 15443
Joined: Sat Jul 18, 2009
Hope you both have a lot to be thankful for this year. Happy Birthday!

---
Posts: 8481
Joined: Mon Jul 13, 2009
---
Gold Supporter
Posts: 734
Joined: Thu Jul 13, 2017
Happy Birthday to the both of you!



---
Gold Supporter
Posts: 1875
Joined: Sat Mar 08, 2014
Location: SC
Happy Birthday!



---
Gold Jester
Posts: 2296
Joined: Mon Jul 25, 2016
Location: PA
Dudes! Happy Birthday!
*** LOOKING FOR YPS #17 & 18s. Please contact me if you have any for sale.***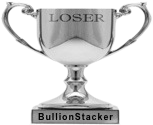 ---
Turtle Supporter
Posts: 3057
Joined: Thu Aug 02, 2012
Location: NYC
Happy Birthday Gentlemen!!!

WTB:6 oz YPS Golf Ball. Pls.PM me.
---
Spiritual Supporter
Posts: 5746
Joined: Sat Jul 11, 2009
Location: Manassas,VA
Contact:
Happy Birthday Fella's!

http://www.the-highway.com/ultimate_questions.html
http://www.gotquestions.org/way-of-salvation.html

Phil. 2:10 so that at the name of Jesus EVERY KNEE WILL BOW, of those who are in heaven and on earth and under the earth,
---
Posts: 344
Joined: Wed Oct 12, 2011
Location: Ohio
---
Site Admin
Posts: 9021
Joined: Sat Jul 11, 2009
Have good ones.



---
Gold Supporter
Posts: 549
Joined: Sun Dec 20, 2015
Location: Pennsylvania
Thank you everyone!

"I, Franklin D Roosevelt…do declare that said national emergency still continues to exist and…do hereby prohibit the hoarding of gold…"

EXECUTIVE ORDER 6102, issued by US president Franklin Delano Roosevelt on April 5th 1933, banned private gold ownership .
---
Posts: 4511
Joined: Sun Apr 10, 2011
Location: California
Hope you are both enjoying your birthday weekends!
---
Platinum Supporter
Posts: 2961
Joined: Sun Jun 30, 2013
Location: Eastern North Carolina
Happy late birthday
EBay rcook21973
Local: Redwheel_ Numismatics
---
Gold Supporter
Posts: 5247
Joined: Sat Nov 01, 2014
Location: South Mississippi
Happy late birthday too.

There are more ways than one to skin a cat.
---
Gold Supporter
Posts: 276
Joined: Sun Jan 31, 2016
Location: Republic of Texas
---
---
Who is online
Users browsing this forum: No registered users and 1 guest