Gold Supporter
Posts: 5556
Joined: Sat Nov 01, 2014
Location: South Mississippi
---
Gold Jester
Posts: 3400
Joined: Sat Mar 20, 2010
Location: THE MOON!!!
Warning to all Duck Hunters!!!!!
Attachments

waterfowl.JPG (103.24 KiB) Viewed 263 times
Don't think of me as a cynic; I am an optimist with experience!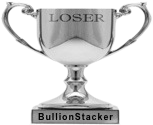 "To think things out properly and fairly, a fellow's got to be calm and old and toothless: When you're an old gaffer with no teeth, it's easy to say: 'Damn it, boys, you mustn't bite!' But, when you've got all thirty-two teeth..."
Nikos Kazantzakis..
ZORBA THE GREEK
---
Gold Supporter
Posts: 5556
Joined: Sat Nov 01, 2014
Location: South Mississippi
---
Posts: 4865
Joined: Sat May 28, 2011
Location: USA
I bought something on Amazon and the seller keeps sending emails, checking on the order, etc. These emails also contain "jokes" some of which I repeat below. And one is kind of surprising in this day and age.

Why couldn't the toilet paper cross the road? Because it got stuck in a crack.

Why did the blonde get fired from the M&M factory? Because she threw away all the 'w's!

What did the buffalo say to his son when he left to college? Bison.
---
Gold Supporter
Posts: 5556
Joined: Sat Nov 01, 2014
Location: South Mississippi
---
Gold Supporter
Posts: 233
Joined: Sun Feb 16, 2014
Location: Alabama
---
Gold Supporter
Posts: 5556
Joined: Sat Nov 01, 2014
Location: South Mississippi
---
Gold Supporter
Posts: 5556
Joined: Sat Nov 01, 2014
Location: South Mississippi
---
Gold Supporter
Posts: 5556
Joined: Sat Nov 01, 2014
Location: South Mississippi
---
---
Who is online
Users browsing this forum: No registered users and 3 guests