Gold Supporter
Posts: 3806
Joined: Sat Nov 01, 2014
Location: South Mississippi
---
Turtle Jester
Posts: 3313
Joined: Sat Mar 20, 2010
Location: THE MOON!!!
A man goes into a bar and orders seven shots of tequila and one Guinness.
The barman lines up shots and goes to get the Guinness.
When he comes back with the pint, all seven shots are gone.
The barman says: "Wow! You sure drank those fast."
Paudie explains: "You would drink fast too if you had what I have."
The barman asks: "What do you have?"
The guy reaches into his pocket and says: "Fifty cents!"







Don't think of me as a cynic; I am an optimist with experience!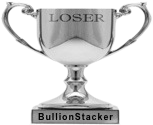 "In finance, everything that is agreeable is unsound and everything that is sound is disagreeable."
Winston Churchill
The year 2017: Where words and ideas are considered too hateful to be said,
while riots and assault are considered too peaceful to be prosecuted.
---
Site Admin
Posts: 14720
Joined: Sat Jul 18, 2009
Location: Texas!


Don't grow up - it's a trap!
---
Gold Supporter
Posts: 3806
Joined: Sat Nov 01, 2014
Location: South Mississippi
---
Gold Supporter
Posts: 1124
Joined: Sat Nov 19, 2011
Location: Out standing in my field.
The problem with the world is that the intelligent people are full of doubts, while the stupid ones are full of confidence. Charles Bukowski
Doubt is not a pleasant condition, but certainty is absurd. Voltaire



---
Posts: 513
Joined: Thu Jul 13, 2017
Tractor Man wrote:
Shew, rowdy night....



---
Gold Supporter
Posts: 3806
Joined: Sat Nov 01, 2014
Location: South Mississippi
---
---
Who is online
Users browsing this forum: No registered users and 3 guests