Posts: 58
Joined: Sat Oct 08, 2016
Location: Uncensored Reality
And here I though this meant 1000 posts.


-_-

I'm hoping I'm wrong, but it will be so satisfying to say I was right.

...And the greatest minds in the world cried at the surrounding stupidity.
---
Silver Supporter
Posts: 1272
Joined: Mon Jul 28, 2014
Location: Raleigh, NC
This got bumped, and I looked... we're up to 6 now- Congrats Mr. Ed! I expect Mike to start your own thread, where you can be showered with congratulatory words and images of turtles.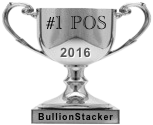 ---
Posts: 3265
Joined: Sun Jul 12, 2009
Location: Texas
That's awesome Randy! Congratulations.
---
---
Who is online
Users browsing this forum: No registered users and 1 guest