Back in 2011 at the Wheelers for the Wounded event, I had the opportunity to meet and hang with a really cool warrior. Ryan had just recently returned from a deployment in Iraq and came out to the event not knowing what to expect. I saw him kinda hanging out on the sidelines and introduced myself. We talked a while and wound out taking him out on some trails in Dan's (Stouttrout) Jeep. He rode with me and I learned the extent of his injuries. PTSD seemed to be his biggest concern.
Here I am hanging with Ryan....he is the guy on the left.
A few months later, we lost ALL contact with Ryan. He had been corresponding with Dan and I via email, Facebook, and I had talked with him on the phone a few times. Then, it was like he had vanished. We feared the worst. Then in late 2014 we found him again. He has been doing so much better. He came out and brought his beautiful daughter, Fiona, to the event in 2015.
Now, Ryan went and bought a Jeep last week and is out wheeling with Dan this weekend. He is planning some upgrades and will probably be hauling around some wounded at the May WFTW event. This is the success of WFTW, to get wounded integrated back into some normal life activities. And then they in turn help the whole thing to come full circle......such a cool success story.
Ryan in his new rig......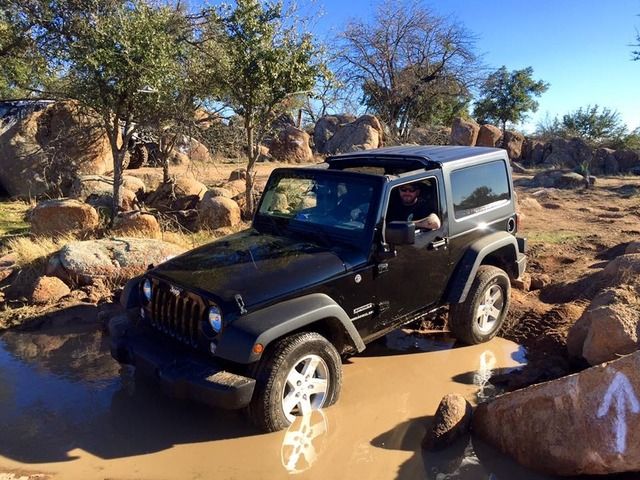 And Dan riding along with Ryan.